About This Pavilion
---
Specifications
Specifications
Pressure-treated Pine evokes the rustic look of a classic wooden lean-to, combining with a distinctly refined styling to bring out an impressive amount of sophistication in this classic pavilion structure. Plus, you can add available laminated wrap posts and solid color stains for that classic mixed-material look.
Classic Square or Rectangle design
Double 2×10 Header Beams w. Vinyl Wrap
Standard, 6/12 and 12/12 pitch available
Color Options
Architectural Shingles
Colors online may vary see on site locations for actual shingle colors.
---
Tamko Weathered Wood
Tamko Virginia Slate
Tamko Rustic Slate
Tamko Rustic Redwood
Tamko Rustic Evergreen
Tamko Rustic Cedar
Tamko Rustic Black
Tamko Oxford Gray
Tamko Old English Pewter
Weatherwood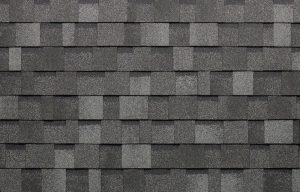 Hardvard Slate
Earthtone Cedar
Dual Grey
Dual Brown
Dual Black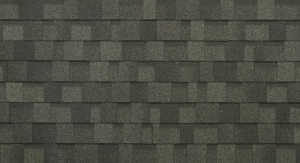 Driftwood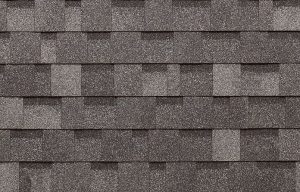 Charcoal
FAQs
FAQs
---
Yes our installation crews deliver and install on the same day. On occasion with a larger size pavilion the installation may take two days to complete.
We offer Pressure Treated, Cedar and Vinyl pavilions.
The town permit requirements for a pavilions varies throughout New England. In many towns, you do not need a permit for an average size pavilion. We do leave this up to the homeowner. If your town does require one, we will be glad to assist you with the application.
No. We require a 10% deposit to secure order placement. The balance is due the day of delivery.
Many times some fill or crushed stone can do wonders to help level off the area. Concrete sono tubes are another popular choice. We would be happy to give you a diagram detailing where to place them for your pavilion size. We can also refer people in the field who can do this work for you.
We will be happy to talk you through the requirements needed for installation. If you would like we can come to your home and provide a FREE on-site evaluation.
We will supply the bricks and blocks only if applicable on your item. This is included in the price of the pavilion.
We will be glad to go over the pavilion sizes and suggest a door and window layout that will work best for you.
No as long as the elevation does not drop more than 12". The best way to determine this is to mark the area where you would like the pavilion to go. From the highest ground corner to the lowest ground corner it should not have more than a 12" difference. Included in the pavilion pricing we will supply our own bricks and blocks. The installers will adjust them accordingly to make sure the pavilion is level. If you need any help determining whether your site is sufficient or if your site is more unleveled than we require, please call us for a FREE on site evaluation. There are several options for preparing an unleveled site and we would be happy to counsel you accordingly.
We feel competition is healthy. It allows the consumer to shop apples for apples in quality service and pricing. You will find that we have always built our sheds to the highest quality, but still offer affordable pricing.
We build our pavilions to order from scratch. They are prefabricated in sections to allow the installers more accessibility at your home. This allows us to go through gate openings without having to remove fence sections etc. If we cannot unload within 100' of where the shed location is and additional cost will apply (usually $30 charge).
Eastern Shed Company is a family owned and operated business. We pride ourselves on "Old School" customer service and "Superior Quality Sheds at Reasonable Prices". Contact us to see and experience the Eastern Shed difference…
No we do not hire subcontractors. Unlike the box stores who use subcontractors that can lead to a revolving door of different installers where there is no accountability.  We employ our own crews who are highly trained to build the best quality pavilion possible. It is wonderful to get that call after an installation letting us know how professional and courteous the crew was! 
We offer a 5 year warranty on your pavilion.
Only if you order a floor. We currently offer 4 different colors of flooring on pavilions, Redwood, Cape Cod Grey, Cedar & Weatherwood.
Architectural Shingles come standard with all pavilions. We currently offer 8 standard roof colors. If any of these colors do not match we would be happy to special order any shingle color for you.
We are happy to move the pavilion for you and re-level whether it is across the yard or across New England. If we move the pavilion it does not affect your warranty .
Vinyl siding seems to be the top choice today. People like the idea of having a maintenance free pavilion. The vinyl is very easy to clean and maintain!
Pricing
Pricing
---
Base Pricing
Addons
Our Reviews
---
Denver and Josh arrived on time. They answered all my questions. Once the floor was installed, they checked with me, if I was happy with its location. We moved one end 3 -4 inches and it was perfect. They were very courteous and experienced in what they do. I can't say enough. They did a wonderful job.
If your looking for a shed - I highly recommend Eastern Shed. The whole process was easy from picking the design to installation. Everyone was professional and provided exceptional service. Mark and Luis were our installers and they made it look easy but I know it's hard work. The shed was installed in less than 2 hours. Money we'll spent for quality service and product. Thank you.
I worked with Eastern Shed to design and install a shed. It was a great experience.First, the manager stopped by and spent time with me to design the shed and choose the colors that matched my house.The shed got built earlier than expected!And the installation team -Andrew, Garth and Josh, were nice and professional! And final product looks solid and beautiful.
Exceptional design and quality. I am very satisfied with the whole process. Working with Krissy and her ability to get the same materials to match my homes existing exterior. Krissy understood the importance of what I was trying to achieve. Great curb appeal and to fit in aesthetically. The crew was earlier than they said and worked non stop to get it done. They answered my questions and let me pick the orientation. My shed was scheduled for June so the bonus is that I got it installed weeks earlier. I would highly recommend Eastern Shed Company.
I had a fantastic experience with Eastern Shed Company! I put a deposit on a shed at the end of 2021, and they built it for me this April. All along the way they were great, advising me when I had questions, sending me color samples and putting up with (minor) last minute tweaks to my shed design.The process was smooth from start to finish. I love the design app they have, and being able to use the "AR" feature I could see how it would look in my yard - a *great* use of AR.When the day came for installation, the crew was on time, professional, answered any questions I had and were done right when they said they'd be.VERY happy with the look and the quality. Highly recommended!
From the moment I walked in and talked to Krissy, I knew I was in the right place. I did a change to my order and it was no problem at all. Jared called me about picking a new shed color and stopped by my house with the color palette for the siding because the one I chose was discontinued. Andrew Garth and Nick showed up and put together a masterpiece of a shed. All three were very helpful answered all my questions and are very personable. Great experience.
Dave and Jake did a fantastic job installing the shed. They showed up exactly on time, completed the installation on schedule and with great quality, and left the job site in fantastic condition. These guys were very polite and truly professional. When they arrived, they walked me through the install plan and made sure I did not have any concerns. They checked in after the work was done and confirmed I was pleased with the install quality. What a great experience!
Nothing but high praise here! Jared is professional and pleasant to deal with always.My first experience with him was when we bought a large shed. 5 years later the shed is in perfect condition and I was in need of what I thought was a gazebo. After meeting me and showing me the gazebo, he suggested a pergola would be more appropriate for my needs. He was absolutely correct!Then comes moving day, Jared scheduled the move to bring the pergola to the area we wanted it dropped.Matt and Tim showed up and brought a perfect pergola! They were so helpful and thoughtful about where they placed it and I really appreciated it.Thank you to everyone at Eastern Shed Company!
Great company. The two installers were very professional and experienced. They answered ally questions and were very thorough. Left my yard as clean as it was when they got there and the shed looks and is build solid... I'm definitely satisfied... Thank you Eastern Shed...
Everything about the process was professional, on time and easy. I would highly recommend this company. They answer the phone! They respond to inquiries! They answer questions enthusiastically! The product is excellent.
Highly recommend Eastern Shed! Easy to use website to build out exactly what I needed in my shed design, and see it all before installation. Easy install from a great crew, all done and assembled in one morning. Pretty sure I have the prettiest shed in the whole neighborhood, has been a great feature in our yard and added value to our home. Love our Eastern Shed!!!
I ordered a 10 foot diameter gazebo from them and had them install it. The job was quickly and professionally installed. The quality of the product seems very good but I have only had it for 6 months at this point. Please note that the actual diameter of the gazebo is a bit more than 10 feet. This almost prevented it from fitting on its site.
Purchased 2 years ago. Great experience from start to finish. Sales rep was extremely knowledgeable and helpful.Installers were courteous and professional.Product quality is excellent!!Look no further for your next shed!!!10 out of 5👍👍
Krissie at Eastern Shed is wonderful! She is kind, professional, responsive, helpful... the list goes on. The product was delivered on time & in great condition. The team was professional and kind during the install. 100% recommendation for this great team!
Awesome experience from start to finish. We bought a big shed. Sales staff helped us refine our design. Installation crew were courteous, skilled and resourceful.Couldn't be happier with Eastern Shed. Recommending to all our friends.
It was a true pleasure designing my dream Shed with this company! Everyone was helpful n willing to assist me even after changing my mind about detail options many times! The on-site build was done very efficiently n the two guys were very sweet to my grandchildren who thoroughly enjoyed watching the build! The Shed is solid n beautiful! I couldn't be happier!
Excellent quality and great service. Tim and Nick arrived right on time and had the shed up in no time and cleaned up nice. The next day, as I pulled my truck into my driveway, I noticed the shed wasn't straight as the right rear corner wasn't square. I called Eastern Shed and they came out the very next day with three guys and were able to carefully shift the shed over so it was perfectly straight. Very happy with the shed and their quick follow up customer service.
The team at Eastern Shed (especially Krissie) made the purchasing experience very enjoyable. Eastern Shed was recommended by a friend which convinced me to give them a call. Their web site made it simple to design my shed and get a price estimate. Krissie contacted me shortly after I submitted my proposal. She answered all my questions, made cost-saving suggestions, and then mailed me paint chips to make sure I was happy with colors.The installation crew showed up on time and ready to go. The foreman spent time going over the placement of the shed and encouraged me to ask any questions during the install. They finished on time and did a great job.I would absolutely recommend the Eastern Shed team.
---