About This Pavilion
---
Specifications
Specifications
Pressure-treated Pine evokes the rustic look of a classic wooden lean-to, combining with a distinctly refined styling to bring out an impressive amount of sophistication in this classic pavilion structure. Plus, you can add available laminated wrap posts and solid color stains for that classic mixed-material look.
Classic Square or Rectangle design
Double 2×10 Header Beams w. Vinyl Wrap
Standard, 6/12 and 12/12 pitch available
Color Options
Architectural Shingles
Colors online may vary see on site locations for actual shingle colors.
---
Tamko Weathered Wood
Tamko Virginia Slate
Tamko Rustic Slate
Tamko Rustic Redwood
Tamko Rustic Evergreen
Tamko Rustic Cedar
Tamko Rustic Black
Tamko Oxford Gray
Tamko Old English Pewter
Weatherwood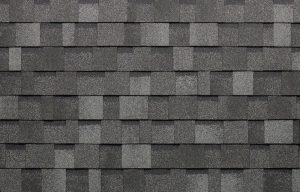 Hardvard Slate
Earthtone Cedar
Dual Grey
Dual Brown
Dual Black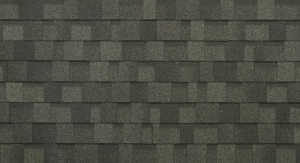 Driftwood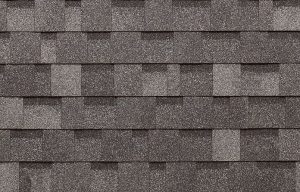 Charcoal
FAQs
FAQs
---
Architectural Shingles come standard with all pavilions. We currently offer 8 standard roof colors. If any of these colors do not match we would be happy to special order any shingle color for you.
We are happy to move the pavilion for you and re-level whether it is across the yard or across New England. If we move the pavilion it does not affect your warranty .
Vinyl siding seems to be the top choice today. People like the idea of having a maintenance free pavilion. The vinyl is very easy to clean and maintain!
Yes our installation crews deliver and install on the same day. On occasion with a larger size pavilion the installation may take two days to complete.
We offer Pressure Treated, Cedar and Vinyl pavilions.
The town permit requirements for a pavilions varies throughout New England. In many towns, you do not need a permit for an average size pavilion. We do leave this up to the homeowner. If your town does require one, we will be glad to assist you with the application.
No. We require a 10% deposit to secure order placement. The balance is due the day of delivery.
Many times some fill or crushed stone can do wonders to help level off the area. Concrete sono tubes are another popular choice. We would be happy to give you a diagram detailing where to place them for your pavilion size. We can also refer people in the field who can do this work for you.
We will be happy to talk you through the requirements needed for installation. If you would like we can come to your home and provide a FREE on-site evaluation.
We will supply the bricks and blocks only if applicable on your item. This is included in the price of the pavilion.
We will be glad to go over the pavilion sizes and suggest a door and window layout that will work best for you.
Yes Pavilions typically need a footing or foundation, contact us for details.
We feel competition is healthy. It allows the consumer to shop apples for apples in quality service and pricing. You will find that we have always built our sheds to the highest quality, but still offer affordable pricing.
We build our pavilions to order from scratch. They are prefabricated in sections to allow the installers more accessibility at your home. This allows us to go through gate openings without having to remove fence sections etc. If we cannot unload within 100' of where the shed location is and additional cost will apply (usually $30 charge).
Eastern Shed Company is a family owned and operated business. We pride ourselves on "Old School" customer service and "Superior Quality Sheds at Reasonable Prices". Contact us to see and experience the Eastern Shed difference…
No we do not hire subcontractors. Unlike the box stores who use subcontractors that can lead to a revolving door of different installers where there is no accountability.  We employ our own crews who are highly trained to build the best quality pavilion possible. It is wonderful to get that call after an installation letting us know how professional and courteous the crew was! 
We offer a 5 year warranty on your pavilion.
Only if you order a floor. We currently offer 4 different colors of flooring on pavilions, Redwood, Cape Cod Grey, Cedar & Weatherwood.
Pricing
Pricing
---
Base Pricing
Addons
Our Reviews
---
I am quite pleased with the shed I purchased. It was fun designing it myself and allowed me to view different variations before finally settling on one I preferred. It is a great structure that has been well built. The crew were great and didn't waste any time when they arrived. Nick, Garth, and Troy had the structure completed in about 4 hours. I was amazed. I would highly recommend these sheds to anyone in the market for a new shed.
We had a great experience from the minute we walked in the office to the finished product. Krissie was a big help designing our shed to our needs and was always available to answer questions. Krissie also recommended people that would lay the crushed stone for the foundation. Once the foundation was in place our shed was delivered within 2 weeks. It was one month from start to finish. The crew that put our shed together was Dave, Jake, & Tim. They were very professional and made sure that everything was done to our satisfaction. I would recommend Eastern Shed to anyone looking for a good quality shed that looks positively fantastic.
Mark and Luis did a fantastic job putting together our shed (6'x8'). They were friendly, polite and worked very well together. We are so pleased with the customer service at Eastern Shed Company. We spoke with multiple people in the office and each person knew exactly what we wanted. We're so happy with the timeline. There was a site visit within 2 days of us inquiring about the shed. Nick gave us some good advice for placement due to our small space. Start to finish it took 9 days!
We had a wonderful experience with our shed installation! It arrived much earlier than we expected after ordering which was awesome. The two men who installed it were professional, had great communication through the process, and did great work!
Great experience working with Eastern Shed Company! Krissie was always very responsive and answered all our questions promptly. From custom designing shed, estimates, scheduling delivery and the shed being delivered everything was seamless. Mark and Luis from eastern shed who installed our shed were fantastic! I have already recommended eastern shed to a close friend!
Picking out the exact shed with the exact options was an easy process. You are allowed to save if you are not quite ready to purchase and they don't hound you or hard sell you.Once I was ready to go they answered all my questions. Once my location was fully prepared by my landscapers I had a date that was only 2 weeks out for the delivery and set up of the shed. I felt that was really quick considering it was the middle of the summer.The crew who built the shed (Dave and Jake) did a fantastic job! It was an extremely hot day and it took them 7 1/2 hours to complete (12x20) so a tough day to work for sure.The shed is high quality and should last 30 plus years at a minimum.I'm very happy with the entire process and would not hesitate in recommending Eastern Shed to anyone or use them again myself.Thanks Eastern Shed!
Excellent work and quality all around. My shed looks exactly as I designed it. Eastern Shed stayed in communication to double check the features before building it. Very impressive homework and system. Nick and Cal brought all the components already cut and pre-build. It took the guys 1/2 day to install the building. They communicated with me during the installation as well.If you are looking for a quality custom shed, you will have to accept the fact - a quality building is pricey. If you think you can build it yourself, no matter what your background, it will be practically impossible to match this quality.I am handy and looking at what I got, I admit it would have taken me months to be build a sorry replica of what you see.Visit their location to see how one of these looks inside and you will understand what I mean.Then do yourself a favor and go with Eastern Shed! They are NOT going to disappoint you.
Recently purchased a shed after looking at multiple companies. From start to finish Eastern Shed exceeded our expectations. From Howard with his patience/assistance placing order and Krissy answering my many questions. The price charged for a good quality shed was reasonable. The team delivered shortly after I notified them the area was prepped and ready for delivery. The setup was quick and efficient, Dave, Troy, and Jake were amazing. Would highly recommend Eastern Shed and if i could give 10 stars i would. If you decide to use Eastern shed they will not disappoint.
A pleasant experience with a knowledgeable, professional and courteous crew on-site and a pleasure working with the office staff planning out the shed. Also the overhead door company they use D & D Garage Door Company is great. Chris is professional, knowledgeable and attentive to detail.
I had a great experience working with Eastern Shed. Their online design tool was very helpful, and once ordered, the shed was installed in less than 3 weeks! Good communication: they called to review the configuration preferences and promptly answered my questions. Their crew arrived on time, and had the shed completed in about 3 hours. Thank you to Mark and Luis for the installation!
I am so impressed (and happy!) with my new shed! From the very first interaction over the phone they were super friendly and knowledgeable! They took the time to really ensure I got the best options for my needs! The installation went as smooth as glass! Cannot wait to fill it with all of my garden supplies! Highly recommend! The shed is of the highest quality lumber and extremely solid!
The process from start to finish with Eastern Shed was extremely easy.I visited their website to review sheds and used their custom design tool to build a shed to my specifications. Once I had a design to my liking, I was able to request to be contacted by a team member, which I was very promptly. I set up a time to have someone come out to my property to review the areas I was considering for installation and the provided me with some helpful tips, and also suggested I change a few options I had selected for my design to better match the look of my home.Once I went through the approval process for my town to have the shed installed, the team moved quickly to get me on the schedule and within a week, I had their installers on-site to build. They showed up early, were very professional and had the entire shed completed within 2 hours. They communicated very well and took the time to ask me questions on where I wanted certain things placed, to ensure I was holy with the final build. They left no mess and had everything cleaned up and bagged for me to just leave with my trash collection. Excellent work by Mark, Luis, and Troy.I will gladly recommend Eastern Shed to anyone in the market. Thank you!
We had the pleasure of working with Eastern shed on our recent shed build. They were quick to respond to all of questions. Krissie was able to send us vinyl samples for us to be able to match the shed siding to our current siding. They walked us through how to prep the site and got us ready delivery of the new shed. On delivery day the crew showed up on time and worked efficiently, Luis and Nick made sure the shed was placed where we intended. They checked in with me to ensure it all looked how we were hoping. They were respectful of our property and left the area in the same shape it was upon arrival. Eastern shed has followed up after install to make sure we were satisfied with the purchase and delivery. We would highly recommend working with them on your next shed purchase!
From soup to nuts, Eastern Shed was outstanding! John has a very helpful and professional office staff. Delivery and installation perfectly executed by Matt and crew! Thank you all so much! This is an beautiful, quality shed. It was delivered on time - good fair pricing too! Made in Massachusetts can't go wrong…
Beautiful grounds with many sheds to view at Eastern Shed Co. Friendly, expert, and very professional help creating our shed. Krissie helped us plan the shed which was a quick and enjoyable experience.The shed was ready early by a few weeks, which was great. Tim, Mark and Luis did a great job erecting the shed. They were very friendly and courteous throughout the job. It was a well oiled crew who worked smoothly together. The shed looks great. Could not have been a better experience.
I am extremely pleased with my purchase of a custom-built 16' x 12' shed by Eastern Shed! It was exactly two months from the day I placed my order to the installation and throughout the process, the Eastern Shed team was professional, patient, and helpful This includes a modification to the design prior to delivery. In particular, Louis and Mark were terrific installing the shed. If I ever need another shed and/or garage, I plan on relying on Eastern Shed to help me!
We could not be happier with the outcome of our shed. It is great quality and it looks amazing. We worked with Jonathan and he was very responsive and helpful throughout the whole process. The installers showed up on time and had everything done within hours. Very happy with everything from start to finish. Would recommend this company to anyone!
My experience was great! No problems at any point. They helped me design the shed that we needed. Everyone was very detailed and informative during the design process.Delivery and installation was quick and easy. The guys were on time and moved very efficiently. Would recommend Eastern shed to anyone!!!
Exceptional shed design and quality. I am very satisfied with the whole process. Working with Krissy and Jared to get the materials to match my home exterior and they did a great job. Dave, Jake and Nick installed the shed the professionalism and the quality of the installation was top notch.it was a pleasure doing business with Easter shed company. Highly recommended.
We had a great experience with Eastern. The office team, Krissie in particular, was very helpful as we designed (and re-designed) the shed for our back yard. There is quite a lot of room for customization so I appreciated all of their input.The installation team was highly efficient and professional. And the finshed shed looks terrific.This isn't the lowest cost option, but the quality of work is very high and the overall process couldn't have been easier. Their customer service was terrific. I'd highly recommend!
Working with Eastern Shed Co. has been an absolute pleasure. Krissie, with customer service was incredibly helpfuland patient with my order and subsequent design changes. Mark and Luis were nothing short of installation"supermen". They arrived in the AM and had the building up and ready for use by noon. They are unbelievablytalented and efficient carpenters. The design and build quality of the building exceeded my expectations.Thanks so much Eastern Shed Company!
We ordered a Cedar Pergola with Eastern Shed. We chose them since they had the best looking pergolas for the price. Also, they could make it to fit the dimensions that we wanted (8x12). I couldn't be happier. Communication was great, installation was quick, and, most importantly, the pergola looks great. Thanks so much!!!
Excellent in ALL respects. Krissie and Jared in the office were a pleasure to deal with. Andrew, Nick and Matt did a GREAT job doing the install. Professional, top notch workmanship. Took care of my "custom" items beautifully. Thanks to all!!
I cannot say enough to express how great of an experience Eastern Shed has been for us. From our very first visit to the showroom to the installation and beyond, they have been responsive to every question, design update, and more. The sales team as well as the installation crew were always very knowledgeable, helpful, and professional. We went to several shed retailers and could not be more pleased with our decision to use Eastern Shed.
Building and ordering our shed was super easy. Chrissy was so communicative, upbeat and friendly throughout the process. Dave, Jake & Tim showed up on time with our shed and everything went together smoothly. They asked us a few questions to ensure we had a say in a few things which we appreciated. Everything is beautiful and we love our shed. I'd highly recommend Eastern Shed for their quality and service!
Nick and Dave were great! Quick assembly and very professional. Answered all questions I had and even gave me info on things I didn't ask. Shed is great quality as well. Very happy with the quality and service Eastern Shed company provides.
Great experience. Customizing shed online was easy. The company was very responsive and updated us along the way of the status and they met all the estimates they gave. The installers, Dave & Jake, were excellent - really helpful, fast and efficient. They were careful to ask detailed questions about the placement to make sure they placed it exactly where I wanted it. They also proactively made suggestions (e.g. how/when to paint, etc.) Really happy with the shed and would recommend them.
Dave and Jake were timely, professional, and efficient. I could not believe how quickly they were able to unload and build our shed. Although I didn't time it exactly, it was very impressive.The shed seems sturdy and well constructed. We cannot wait to build a few shelves and organize it with our stuff! Thanks guys! Would definitely recommend Eastern Shed Company!
Dave and Jake were absolutely awesome. They came in prepared and did the entire shed installation job in under 4 hours. Krissy from the design and planning has been phenomenal...very responsive and helpful.. Eastern Shed is not cheap but the quality is 5 stars all around. I was considering Home Depot but these sheds are 10 times more durable and better looking. They fabricate these with attention to detail; and lumber used is very good quality....nice and straight. They also used Azek all around which is rarely done. They did not skimp on the quality. So thank you Eastern Shed...you are truly a professional set of crew who know what they're doing. I went through a few shed builders for quotes but even if you were the highest, your quality is light years away. Plus you provide great warranty on all your work.
My experience with Eastern Shed was the way all business interactions should be.From the day I walked into the office,I was greeted with a staff that helped me with the model shed that fit my needs and the custom upgrades I wanted.I made a few changes from my first visit till two weeks before delivery and it was no problem.The day of delivery went exactly as I was told it would.The delivery, set up crew,Dave,Jake,and Calvin arrived on time and were extremely professional and efficient with unloading, setup, and cleanup.I would recommend Eastern Shed to anyone looking to purchase a shed.I have had an excellent experience throughout the process from day 1.A Satisfied customer,Steve Wendell
We purchased a large 16x24 Grand Delmar shed/small garage from Eastern Shed. We were extremely pleased with how the shed came out. It appears to be very well constructed with a lot of attention to detail. The actual assembly process was nothing short of amazing. My neighbors watched in awe as the Eastern Shed team assembled what is essentially a small garage in about 4 hours. They are truly a well-oiled machine. Despite the quick assembly, it appears they did excellent work. I can't think of any real issues we ever had throughout the process short of a bit of challenge on occasion in getting responses to questions, however I believe they were also pretty overwhelmed by demand when we ordered. It would also have been nice if they provided a little more detail on how to fasten a shed to a concrete slab (which we had to do) however I understand that most of their sheds are sold with wood floors. Overall they make a great product, and I highly recommend them.
Great experience designing, ordering, and receiving our shed. Everyone was so helpful and nice! Email support was quick, courteous, and answered all our questions. On site craftsmen (we had Dave, Jake, and Calvin) were very professional and pleasant. Shed is exactly as ordered and went up in a matter of hours. I think you can get cheaper sheds, but the quality, service, and convenience here is worth any extra
Mark and Luis were great! The office said they would show up between 7-8 on a Monday and they showed up at 7:15. They were very helpful and communicative with what they were going to do and brought me outside when the base of the shed was leveled to make sure it was okay to build the rest of the shed. They were FAST in building the shed as well. It took them about 2-2.5 hours. I would highly recommend Eastern Shed and their services to anyone looking for a new shed!
Denver and Josh arrived on time. They answered all my questions. Once the floor was installed, they checked with me, if I was happy with its location. We moved one end 3 -4 inches and it was perfect. They were very courteous and experienced in what they do. I can't say enough. They did a wonderful job.
If your looking for a shed - I highly recommend Eastern Shed. The whole process was easy from picking the design to installation. Everyone was professional and provided exceptional service. Mark and Luis were our installers and they made it look easy but I know it's hard work. The shed was installed in less than 2 hours. Money we'll spent for quality service and product. Thank you.
I worked with Eastern Shed to design and install a shed. It was a great experience.First, the manager stopped by and spent time with me to design the shed and choose the colors that matched my house.The shed got built earlier than expected!And the installation team -Andrew, Garth and Josh, were nice and professional! And final product looks solid and beautiful.
Exceptional design and quality. I am very satisfied with the whole process. Working with Krissy and her ability to get the same materials to match my homes existing exterior. Krissy understood the importance of what I was trying to achieve. Great curb appeal and to fit in aesthetically. The crew was earlier than they said and worked non stop to get it done. They answered my questions and let me pick the orientation. My shed was scheduled for June so the bonus is that I got it installed weeks earlier. I would highly recommend Eastern Shed Company.
I had a fantastic experience with Eastern Shed Company! I put a deposit on a shed at the end of 2021, and they built it for me this April. All along the way they were great, advising me when I had questions, sending me color samples and putting up with (minor) last minute tweaks to my shed design.The process was smooth from start to finish. I love the design app they have, and being able to use the "AR" feature I could see how it would look in my yard - a *great* use of AR.When the day came for installation, the crew was on time, professional, answered any questions I had and were done right when they said they'd be.VERY happy with the look and the quality. Highly recommended!
From the moment I walked in and talked to Krissy, I knew I was in the right place. I did a change to my order and it was no problem at all. Jared called me about picking a new shed color and stopped by my house with the color palette for the siding because the one I chose was discontinued. Andrew Garth and Nick showed up and put together a masterpiece of a shed. All three were very helpful answered all my questions and are very personable. Great experience.
Dave and Jake did a fantastic job installing the shed. They showed up exactly on time, completed the installation on schedule and with great quality, and left the job site in fantastic condition. These guys were very polite and truly professional. When they arrived, they walked me through the install plan and made sure I did not have any concerns. They checked in after the work was done and confirmed I was pleased with the install quality. What a great experience!
Nothing but high praise here! Jared is professional and pleasant to deal with always.My first experience with him was when we bought a large shed. 5 years later the shed is in perfect condition and I was in need of what I thought was a gazebo. After meeting me and showing me the gazebo, he suggested a pergola would be more appropriate for my needs. He was absolutely correct!Then comes moving day, Jared scheduled the move to bring the pergola to the area we wanted it dropped.Matt and Tim showed up and brought a perfect pergola! They were so helpful and thoughtful about where they placed it and I really appreciated it.Thank you to everyone at Eastern Shed Company!
Great company. The two installers were very professional and experienced. They answered ally questions and were very thorough. Left my yard as clean as it was when they got there and the shed looks and is build solid... I'm definitely satisfied... Thank you Eastern Shed...
Everything about the process was professional, on time and easy. I would highly recommend this company. They answer the phone! They respond to inquiries! They answer questions enthusiastically! The product is excellent.
Highly recommend Eastern Shed! Easy to use website to build out exactly what I needed in my shed design, and see it all before installation. Easy install from a great crew, all done and assembled in one morning. Pretty sure I have the prettiest shed in the whole neighborhood, has been a great feature in our yard and added value to our home. Love our Eastern Shed!!!
I ordered a 10 foot diameter gazebo from them and had them install it. The job was quickly and professionally installed. The quality of the product seems very good but I have only had it for 6 months at this point. Please note that the actual diameter of the gazebo is a bit more than 10 feet. This almost prevented it from fitting on its site.
Purchased 2 years ago. Great experience from start to finish. Sales rep was extremely knowledgeable and helpful.Installers were courteous and professional.Product quality is excellent!!Look no further for your next shed!!!10 out of 5👍👍
Krissie at Eastern Shed is wonderful! She is kind, professional, responsive, helpful... the list goes on. The product was delivered on time & in great condition. The team was professional and kind during the install. 100% recommendation for this great team!
Awesome experience from start to finish. We bought a big shed. Sales staff helped us refine our design. Installation crew were courteous, skilled and resourceful.Couldn't be happier with Eastern Shed. Recommending to all our friends.
It was a true pleasure designing my dream Shed with this company! Everyone was helpful n willing to assist me even after changing my mind about detail options many times! The on-site build was done very efficiently n the two guys were very sweet to my grandchildren who thoroughly enjoyed watching the build! The Shed is solid n beautiful! I couldn't be happier!
Excellent quality and great service. Tim and Nick arrived right on time and had the shed up in no time and cleaned up nice. The next day, as I pulled my truck into my driveway, I noticed the shed wasn't straight as the right rear corner wasn't square. I called Eastern Shed and they came out the very next day with three guys and were able to carefully shift the shed over so it was perfectly straight. Very happy with the shed and their quick follow up customer service.
The team at Eastern Shed (especially Krissie) made the purchasing experience very enjoyable. Eastern Shed was recommended by a friend which convinced me to give them a call. Their web site made it simple to design my shed and get a price estimate. Krissie contacted me shortly after I submitted my proposal. She answered all my questions, made cost-saving suggestions, and then mailed me paint chips to make sure I was happy with colors.The installation crew showed up on time and ready to go. The foreman spent time going over the placement of the shed and encouraged me to ask any questions during the install. They finished on time and did a great job.I would absolutely recommend the Eastern Shed team.
---